---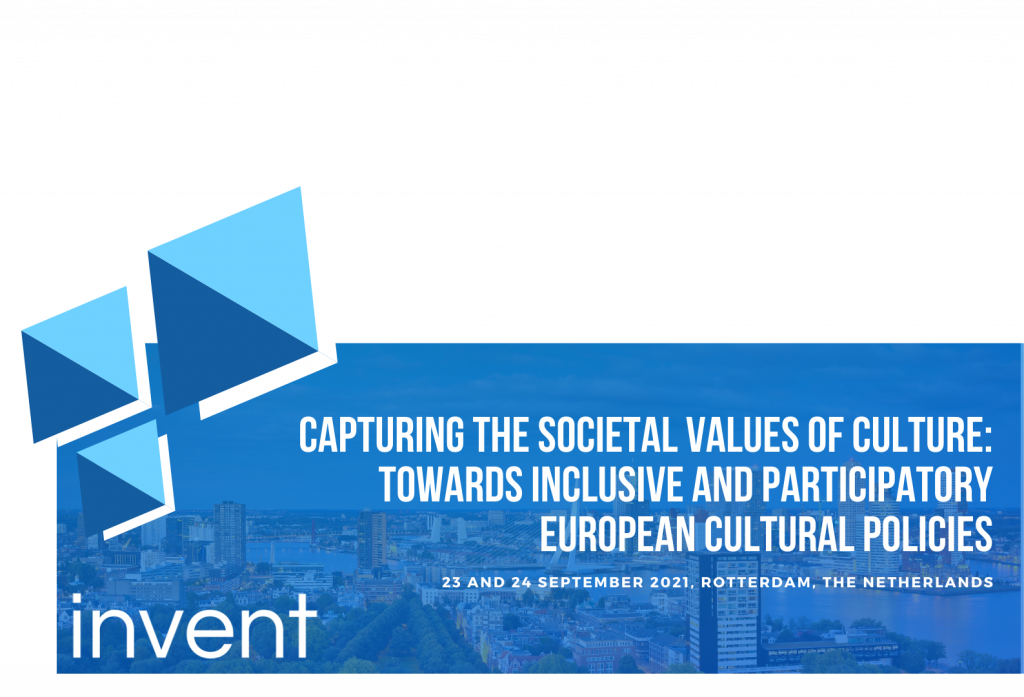 CONFERENCE INVENT
The first conference of INVENT was held on 23 and 24 September 2021, in Rotterdam, the Netherlands. This conference highlighted the efforts of our international research and innovation project called "European Inventory of Societal Values of Culture as a Basis for Inclusive Cultural Policies in the Globalizing World" – shortly, INVENT. Attendees to the conference were welcomed to share their work on culture and cultural policies and to build connections between different knowledges, perspectives, and approaches to culture.
The conference program on Thursday, September 23 featured in-person presentations and discussions at Erasmus University and was live-streamed for those who prefer to participate online. On September 24, the conference program was fully online.
---
During the two-day conference, we celebrate the significant milestones of executing two major studies, from which we share our results. Several INVENT researchers will present their analyses based on data from a large survey study on cultural participation, socio-cultural value orientations, and perceptions of cultural policy, which was conducted in nine European countries. Also, key insights will be shared from an innovative cross-national comparative study on the concept of culture, and the myriad ways culture is constructed and discussed on social media. This study uses the method of (big) data scraping and comparative analysis of online Twitter content from nine countries. The conference invites researchers, cultural stakeholders, and policymakers from different European countries to collectively discuss issues that are at the heart of the INVENT project and cultural policies at the national and European level and explore concepts, methods, and research findings that are key to addressing these issues.
Central themes will include, among others: How to effectively capture a multiple concept, such as culture, through research – in a highly dynamic and differentiated European context; how to create and effectively execute a cultural policy that is inclusive, in a European Union that is diverse and faces multiple challenges related to migration, digitalization, globalization, increasing social inequalities; how to unite and integrate policy needs of individual European countries and implement cultural policy effectively, while taking into account different national and local cultural policy models and diverging media systems.