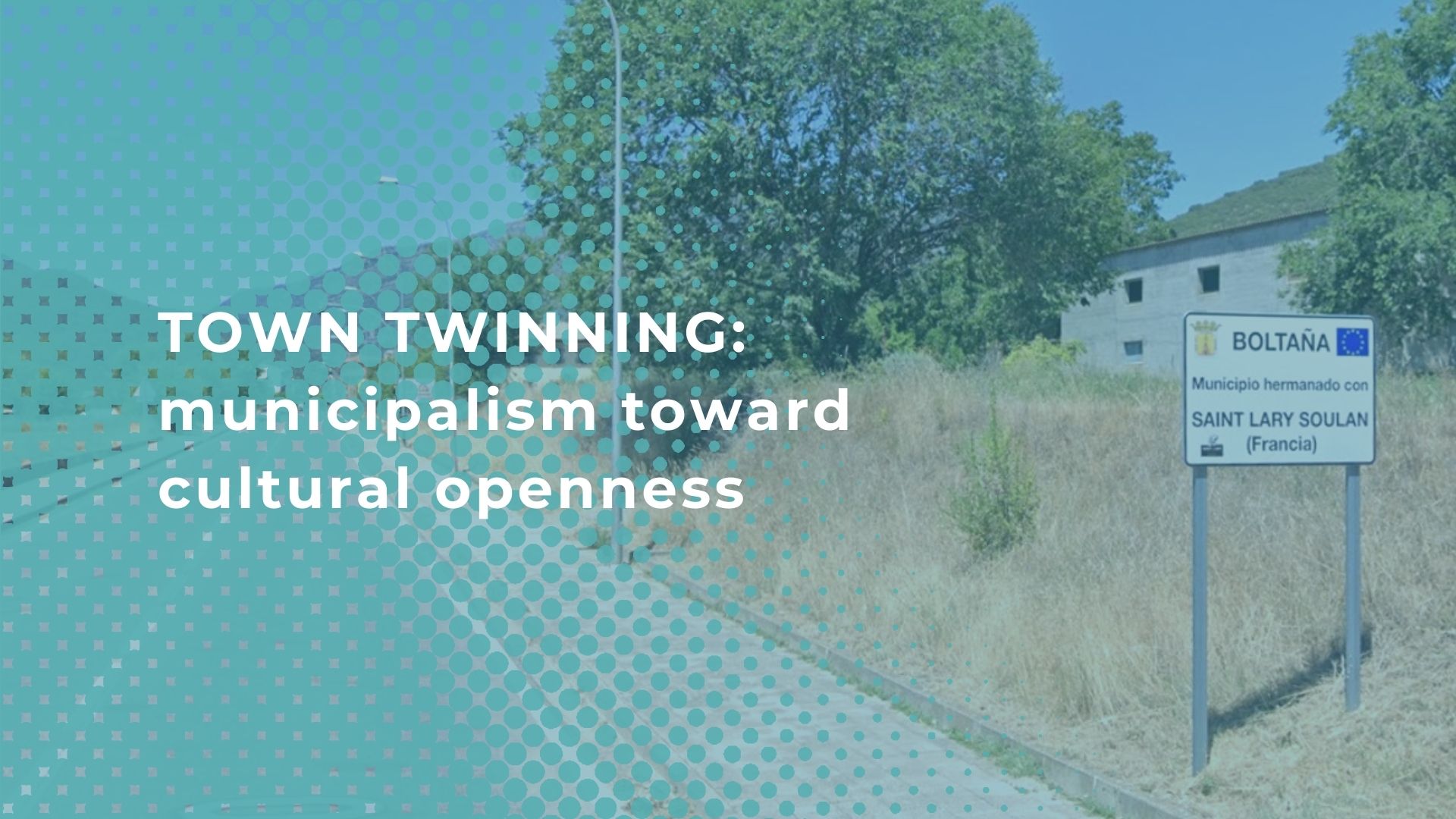 The INVENT project is analysing the general trend towards more cosmopolitan values ​​and tastes that affect cultural consumption and favour greater cultural openness. In this blog, we delve into the phenomenon of 'twinning' between cities or municipalities. The practice was born in Europe after the Second World War in order to create links between different European cities or towns with the aim of promoting good relations and favour cultural interchanges.

The phenomenon of town twinning can be understood as a form of municipalism. First and foremost a political strategy, municipalism places focus on municipalities as a breeding ground for enacting local change. It enables local, grassroots movements through promoting a participatory, open, and horizontal distribution of power that will go on to inspire changes in policy at higher levels of governance.[1]

One can see how a similar strategy can be operated to allow for social and cultural change from the local level. A first step to creating this change is feeling empowered to do so. The initiation of a twin town, or sister city, can help in this regard.

Spain
Allow us to take one of the INVENT member countries, Spain, as an example. According to the Spanish Federation of Municipalities and Provinces (FEMP), there are nearly 400 twinning municipalities in Spain, of which some 300 are between municipalities outside of Spain, mainly European and Latin American municipalities. The Frenchman Jean Bareth, one of the founders of this project, describes twinning as a meeting of two municipalities that want to interact, confront their problems and develop a friendly relationship towards mutual benefit.

The twinning of cities arises from the desire of the municipalities to open up to the outside world, offering a privileged framework to maintain contacts with cities in other countries. Without being the only means of international exchange and cooperation, it allows the ties of friendship to be combined with any other form of exchange: mutual understanding between the inhabitants of the twin cities, solidarity, the search for common solutions, cooperation in shared cultural initiatives, and touristic, economic, or business relations.
The abovementioned benefits show how a twin town can empower the implementation of social and cultural change that municipalism seeks after. From our own observations in the INVENT project, we know that at times people tend to be unaware of their local cultural scene and the significant role it can play in enacting change on a grander scale. Being affiliated with another city through twinning can spark intrigue and a consciousness that opens up the conversation for constructive cultural initiatives and exchanges to occur.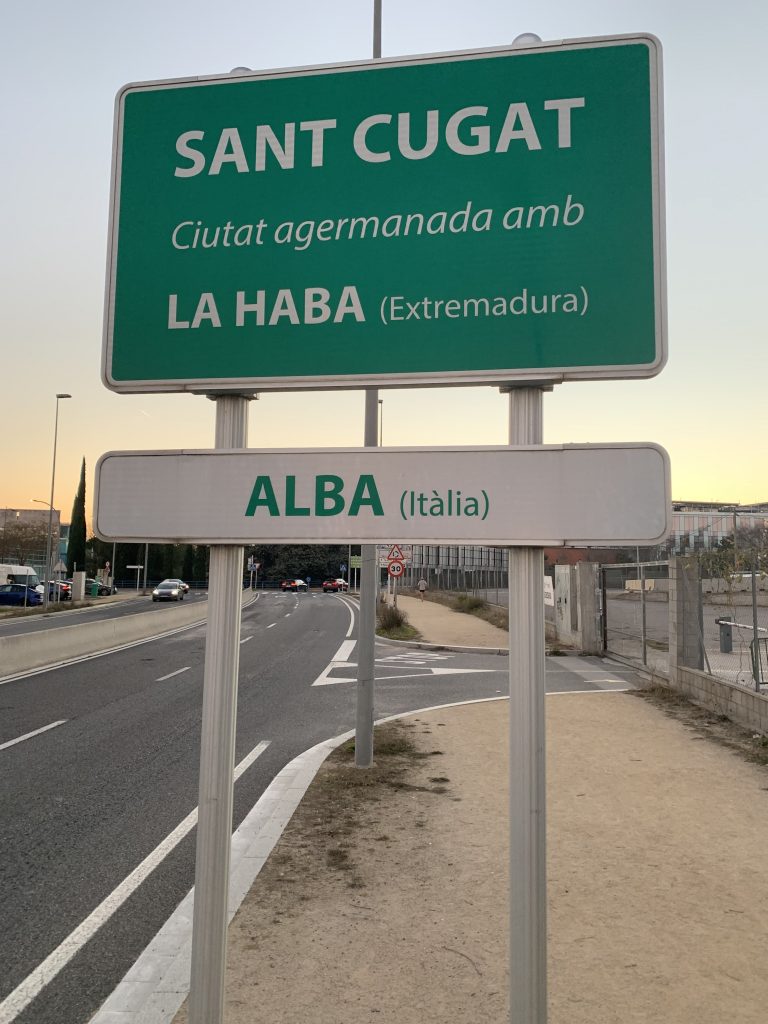 In Spain, it is quite common to find a sign by the road indicating the twinned municipalities alongside the name of the town one is entering. Cities or municipalities can decide to enter a twinning correspondence based on a variety of factors; historical alliance, physical proximity, geographical likeness, and cosmopolitan sentiment and cultural openness of its citizens can play a role.
Throughout the INVENT project we continue to inquire after cosmopolitan values and cultural openness. In our 2021 INVENT survey for example, 48% of our Spanish respondents declared that they were very interested in learning about the customs of people who come from other countries and 46% really enjoy exchanging ideas with people from other cultures. Another pillar of INVENT is the bottom-up approach to understanding culture and using it to advise on more inclusive policies. The phenomenon of twinned towns combines these two elements, empowering local cultural perspectives.
Join the Conversation
Want to know more about twinning municipalities in Spanish or curious whether your city has a Spanish twin? You can find a list on the FEMP website here. Interestingly, the municipality of Altea in Alicante is one of the founding members of the Douzelage —a town twinning association consisting of a twin town in nearly every European Union member state!

Does your municipality have a twin town? If so, are you aware of its significance and the cultural correspondence that takes place between them?
---
[1] Reference: 'What is Municipalism?' – https://minim-municipalism.org/