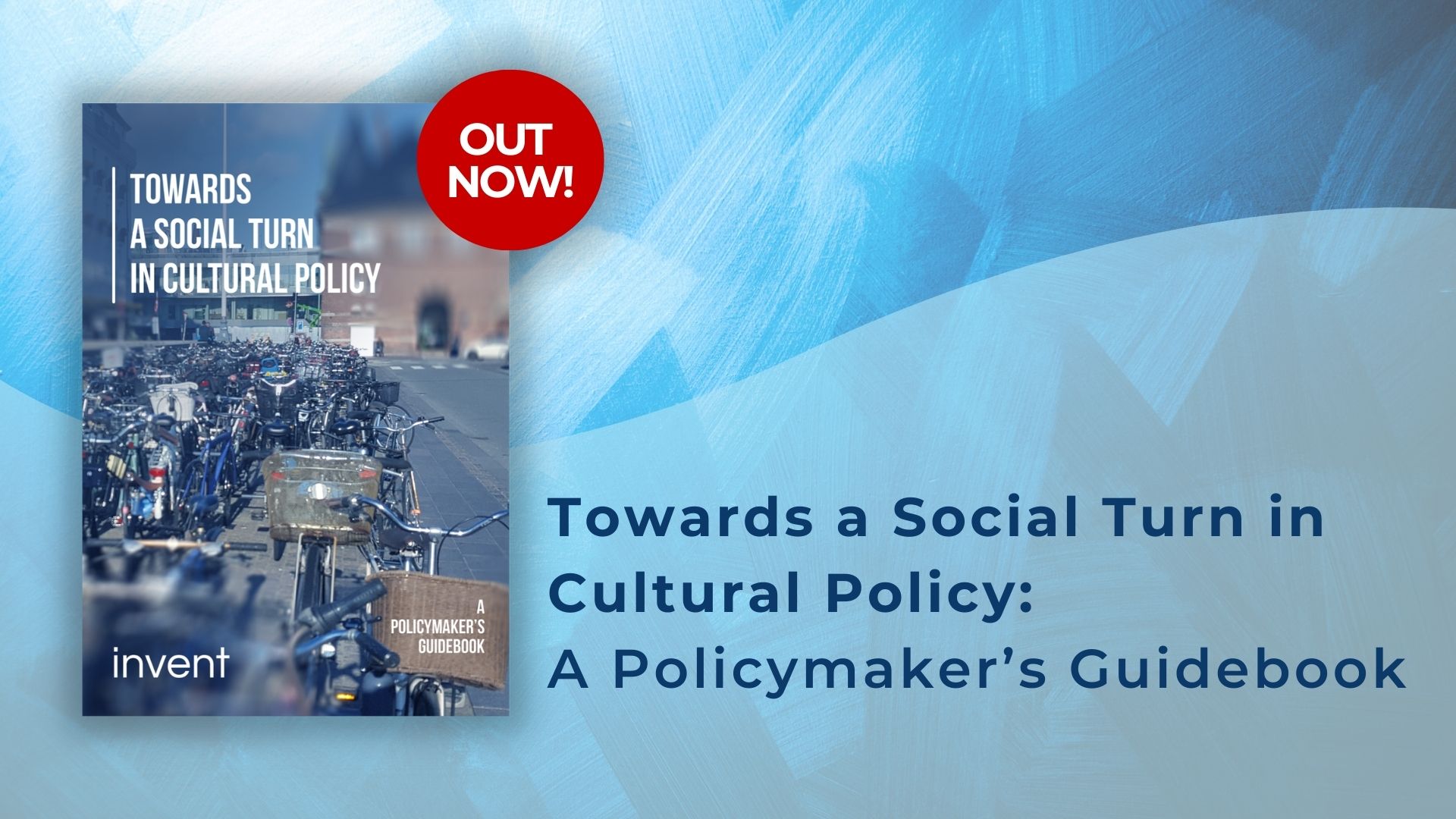 We have alluded to it in INVENT's third newsletter: the production of our Policymaker's Guidebook. We are happy to announce that it is now available on our website!
So, what is the Policymaker's Guidebook?
The INVENT Policymaker's Guidebook is a concrete tool for cultural policymakers and practitioners, offering guidance on advancing the societal values of culture postulated by the New European Agenda for Culture.
Nearly all INVENT outputs — from case studies to journal articles – highlight the implications of our research for cultural policy. Additionally, our policy briefs give concise policy recommendations based on our latest data collections. The link to policy has been a common denominator throughout the project's research, and all of this comes together in the Policy Maker's Guidebook, which offers cultural policy guidance and insights based on INVENT's research.
What can you expect to find?
Titled Towards a Social Turn in Cultural Policy, this guidebook first paints a picture of current understandings of culture and cultural values as presented in relevant EU policy documents. Subsequently, it outlines what we understand as a social turn in cultural policy. Next, the guidebook addresses nine fundamental societal values: diversity, inclusion, participation, well-being, tolerance, solidarity, equality, identity, and creativity.
In addition to describing and contextualising these societal values, the guidebook suggests instruments and indicators that facilitate their becoming part of concrete cultural policy practices. Moreover, each section presents insights from articles and case studies that show practical application. The objective is to aid professionals in the cultural field by providing a bottom-up understanding of societal values of culture and guidance to generate more attuned and inclusive cultural policies.

Download and read the guidebook here