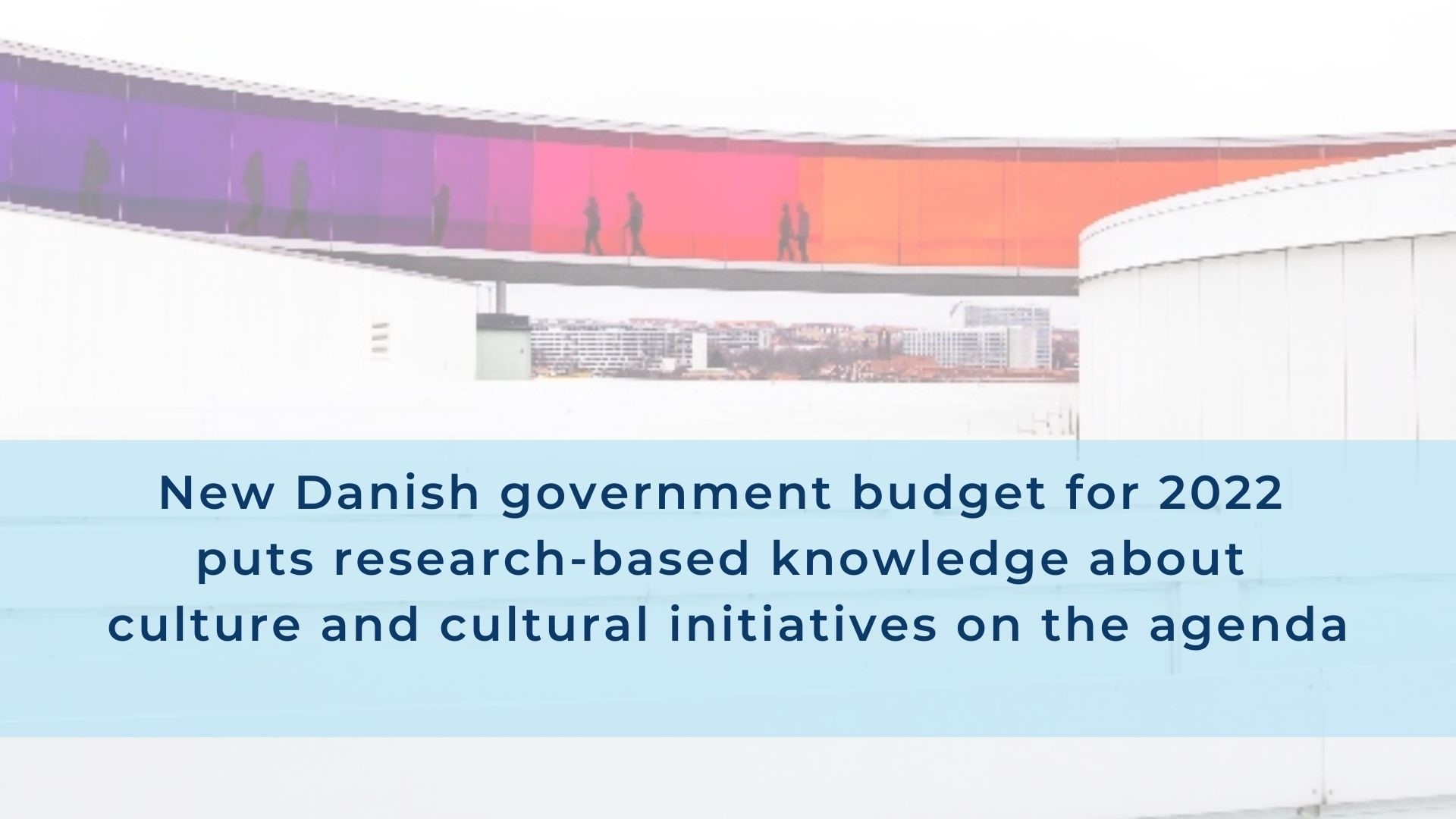 With the new 2022 budget plan, the Danish government has announced to finance the establishment and development of a new Institute for Cultural Analysis. "Kulturens Analyseinstitut" will be established as an independent institute, contributing to a better understanding of the importance of culture for the individual citizen and for society as a whole.
Research needed to develop the cultural field
By providing financial support, the Ministry of Culture expects to establish more "knowledge about the cultural sector and the importance of culture for citizens' well-being, including evidence- and research-based studies". These developments are in line with the INVENT project core goal of contributing to the development of inclusive cultural policies by means of a research-based exploration of societal values of culture.
The value of culture has been at the centre of cultural-political discussions for many years, with an increasing demand for cultural institutions to be able to provide evidence for their impact on society. Making culture more accessible to wider audiences is a long-term goal in cultural policy, with a special focus on audience development.
"The aim is to gain more knowledge and data that can be used to develop the whole cultural field. The debate on an analysis institute has been going on for a long time and has been a widespread desire among many cultural actors."

The Danish Minister of Culture, Ane Halsboe-Jørgensen.
Future budget for audience development across multiple cultural fields
The Danish government released the new budget plan on December 6th, 2021, amongst others announcing to support the analysis of culture and audiences. The budget Circa 550.000 EUR in 2022 and circa 1.1 million EUR annually in 2023-2025 for the establishment of an institute for Cultural Analysis. The budget also allocates circa 700.000 EUR per year for "Applaus", an audience studies institution for the performing arts, to continue their work "and expand Applaus' activities to support audience development across multiple cultural fields".
Comments are closed.