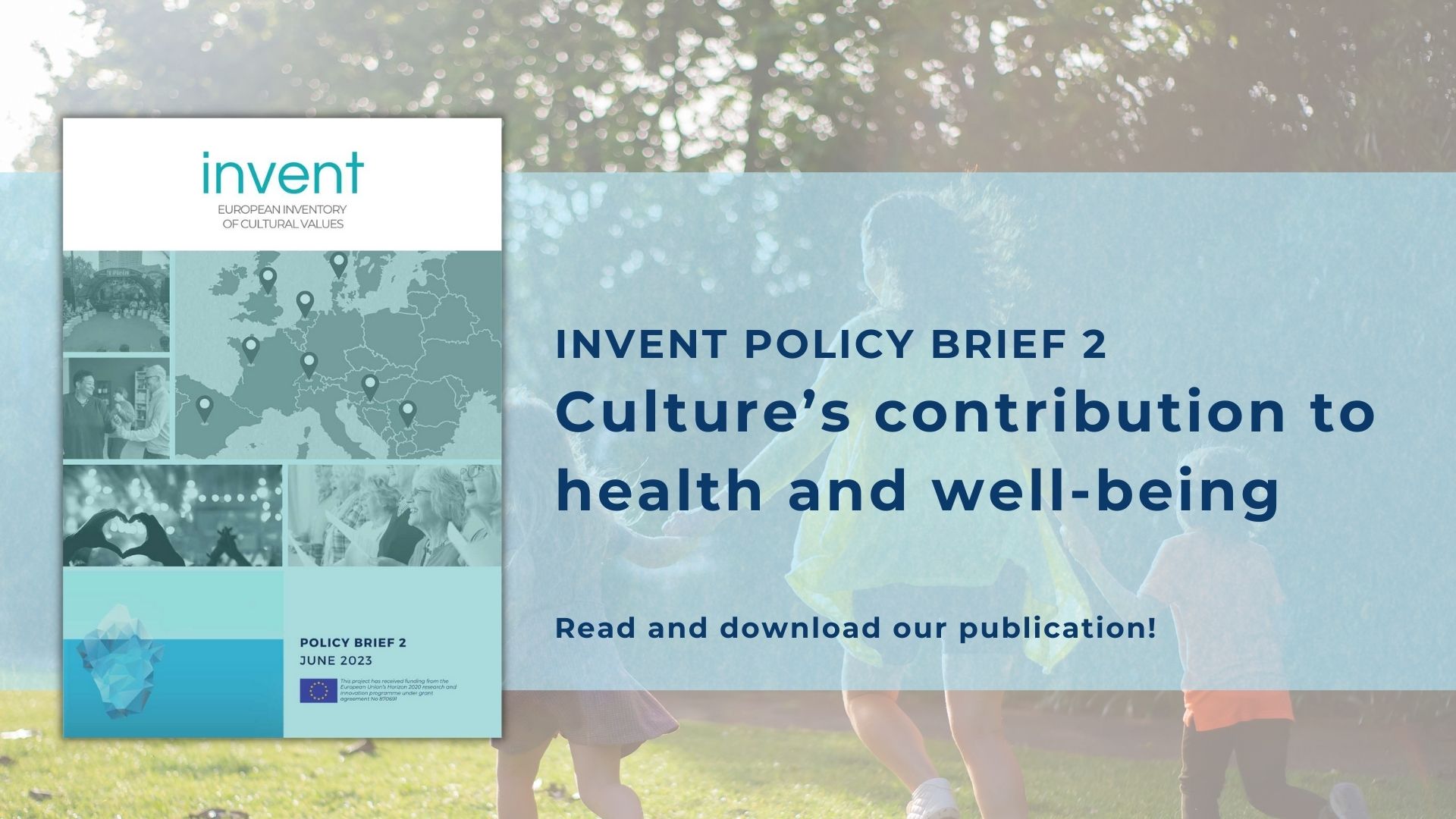 We are pleased to announce that the second INVENT Policy Brief has become available for download on our website.

Following Policy Brief 1 (2021) which briefly touched on topics of satisfaction with cultural offerings and Covid-19 in relation to wellbeing, Policy Brief 2 adopts a narrower focus and is titled Culture's contribution to health and wellbeing. Now drawing on a wider body of data collections, including interviews, case studies, focus groups and more, this second policy brief delves deeper into the topic of wellbeing as a societal value of culture.

In the policy brief you can expect to read about: the various dimensions of wellbeing and culture's multifaceted contributions to it; the critical role of culture in advancing communal belonging and inclusion of 'newcomers' ; and enhancing the success of cultural interventions for positive health outcomes. Following each section of the policy brief is an extensive list of concrete, digestible recommendations that can be consulted by policy makers and other interested parties. The brief closes with insightful recommendations for further reading.

You can find our other policy briefs, newsletters, reports and other outputs on the publications page on our website.