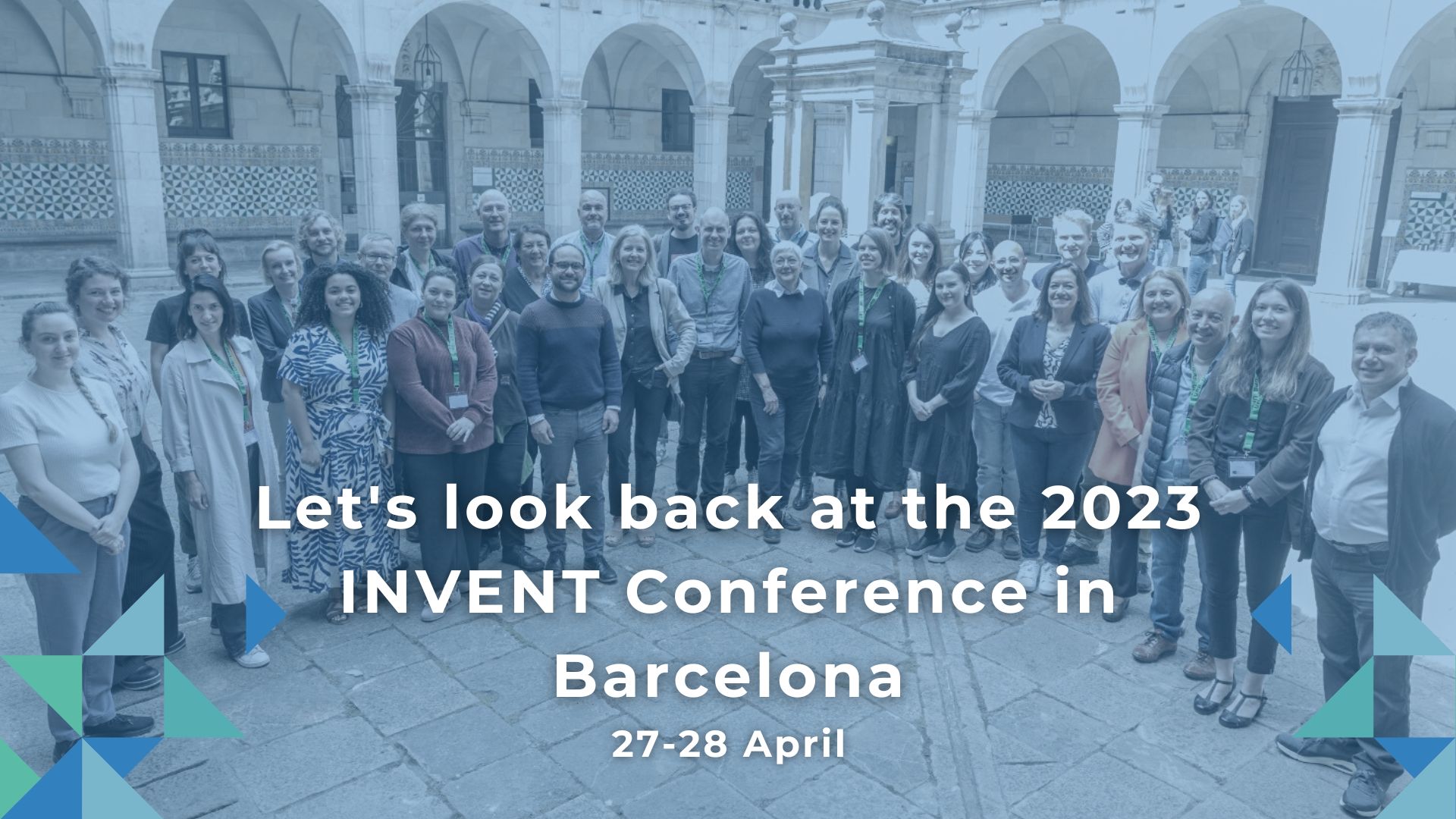 On April 27-28, 2023, the INVENT consortium hosted its final conference: Societal Drivers and Impacts of Cultural Participation: Key Findings Towards More Inclusive Cultural Policies. The INVENT consortium gathered in the sunny and dynamic city of Barcelona, at the Institut d'Estudis Catalan to present the key research outputs the project has produced over the past 3 years.

Since the first INVENT Conference that took place in Rotterdam in 2021, the project has conducted several more studies across its nine member countries: Croatia, Denmark, Finland, France, the Netherlands, Serbia, Spain, Switzerland, and the United Kingdom. Complementing the 2021 INVENT survey study with new data from 27 case studies, 36 focus groups, 226 interviews, new data scraping research and a smartphone experience sampling study — the 2023 INVENT Conference was an amalgamation of insightful findings to guide cultural policy.

The theme of this year's conference was centered all around cultural participation. The findings from recent research outputs were shared across 4 different panels exploring: the societal drivers and meanings of cultural participation; the impacts of megatrends on cultural participation; Cultural participation's affordances and societal values; and finally, the shape cultural participation takes in the digital era. For a full overview of presentations and their abstracts take a look at the conference program.


During the conference, two stakeholder sessions were held with representatives active in Barcelona's cultural sector. The first session on Friday the 27th tackled the question of how we can aid audience development and social inclusion in diversifying and digitizing societies. The second stakeholder session on Saturday the 28th explored the potential of participatory culture for engaging youth refugees, migrant and marginalized communities. Representatives from Associació de Professionals Gestió Cultural Catalunya, ICUB Ajuntament de Barcelona, Lluïsos de Gràcia, Centre de Cultura Contemporània de Barcelona (CCCB), Teatre Nacional de Catalunya, Acadèmia Catalana del Cinema and Museu d'Art Contemporani de Barcelona (MACBA) were in attendance to share their professional experiences and opinions on these topics.

Finally, a special session of the conference was dedicated to presenting two tools produced by the INVENT Project: the INVENTORY and the Policy Maker's Guidebook. The former being a constantly expandable online dictionary of cultural research (from INVENT and other scholars), it complements the latter, a concentrated resource for the creation of participative and inclusive cultural policies in Europe.
---
The Institute of Social Sciences Ivo Pilar published an article covering the 2023 INVENT conference. Click here to read the news article on their website (text in Croatian).
Comments are closed.