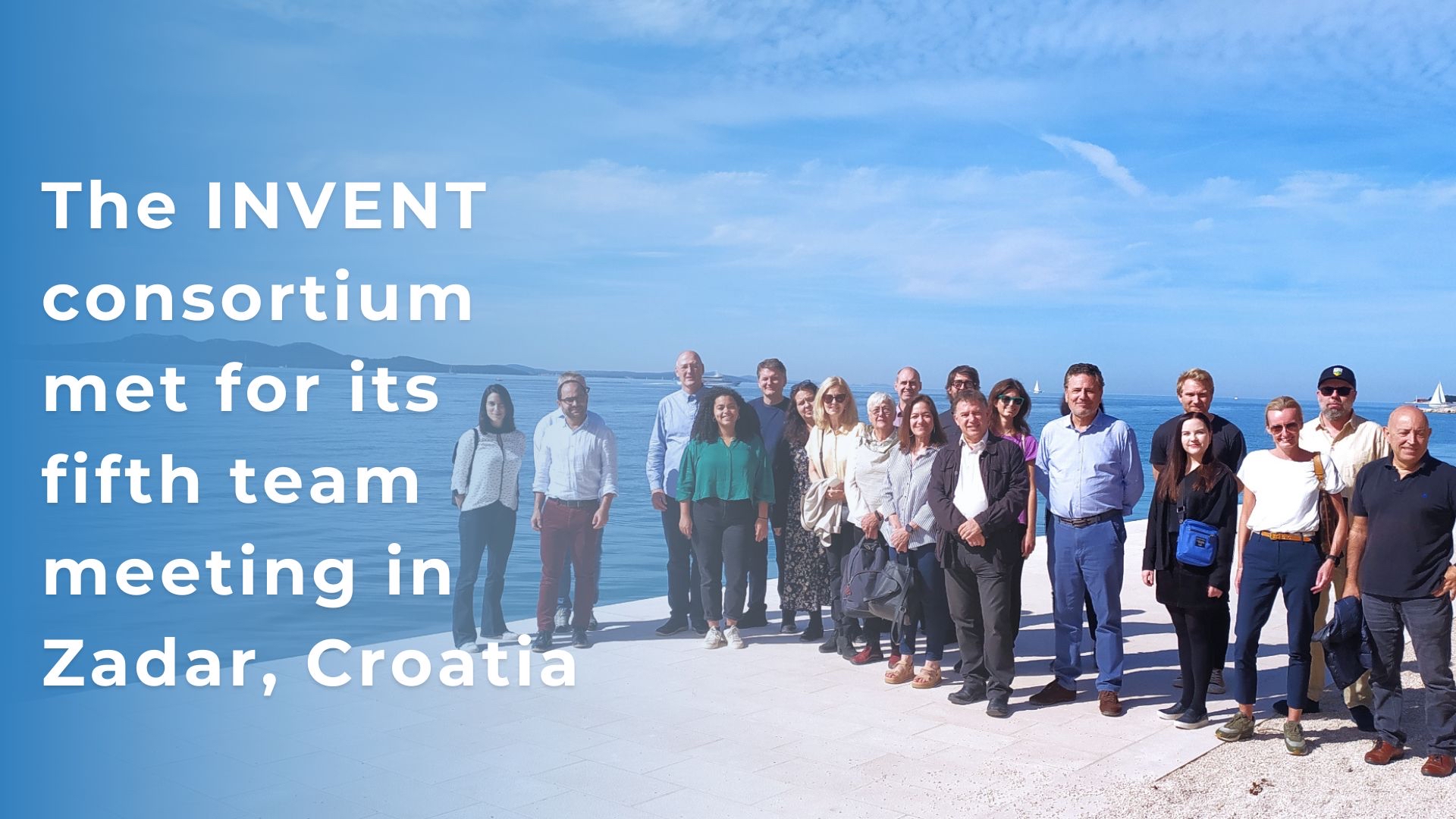 In the period between October 6th and 8th, 2022, a team meeting of the INVENT project (European Inventory of Societal Values of Culture as a Basis for Inclusive Cultural Policies in the Globalizing World) was held in Zadar, Croatia. The project is supported by the European Commission's Horizon 2020 programme. The meeting was organised by the Croatian partner in the project (Ivo Pilar Institute of Social Sciences) and hosted by the Department of Sociology, University of Zadar.
The meeting was devoted to the evaluation of recent past activities and discussion of the team's tasks in the final project year. Draft reports on the activities undertaken and insights obtained within the work packages 4 (on globalization), 5 (on digitalisation) and 6 (on inequalities) were presented and discussed. Pending activities within the work package 2 (devoted to collecting empirical data), relating to focus groups organisation and interview transcripts analysis were also taken up.
Work package 7 activities (devoted to decoding culture for cultural policy purposes) will figure prominently in the coming period. These include the production of an interlinked e-dictionary (entitled European Inventory of Societal Values of Culture), containing cultural policy materials in the service of creation of societal values of culture, a study with theoretical and empirical project results, and a guidebook for policy makers. All these tasks were also discussed, as was the final project conference, that will take place in Barcelona, in March 2023.
The programme of the team meeting included two study visits. The first day was concluded by a visit to the Museum and House of Salt in Nin near Zadar, which is an example of the private initiative of the salt works owner to contribute to the local cultural offer and identity building. The second day of the meeting ended with a visit to the Two Palaces Museum in Zadar, a historical architectural complex housing museum spaces and a concert hall, restored and adapted with support from EU funds.
News about the team meeting appeared on the institutional web pages of the Institute for Social Sciences Ivo Pilar and of the University of Zadar.