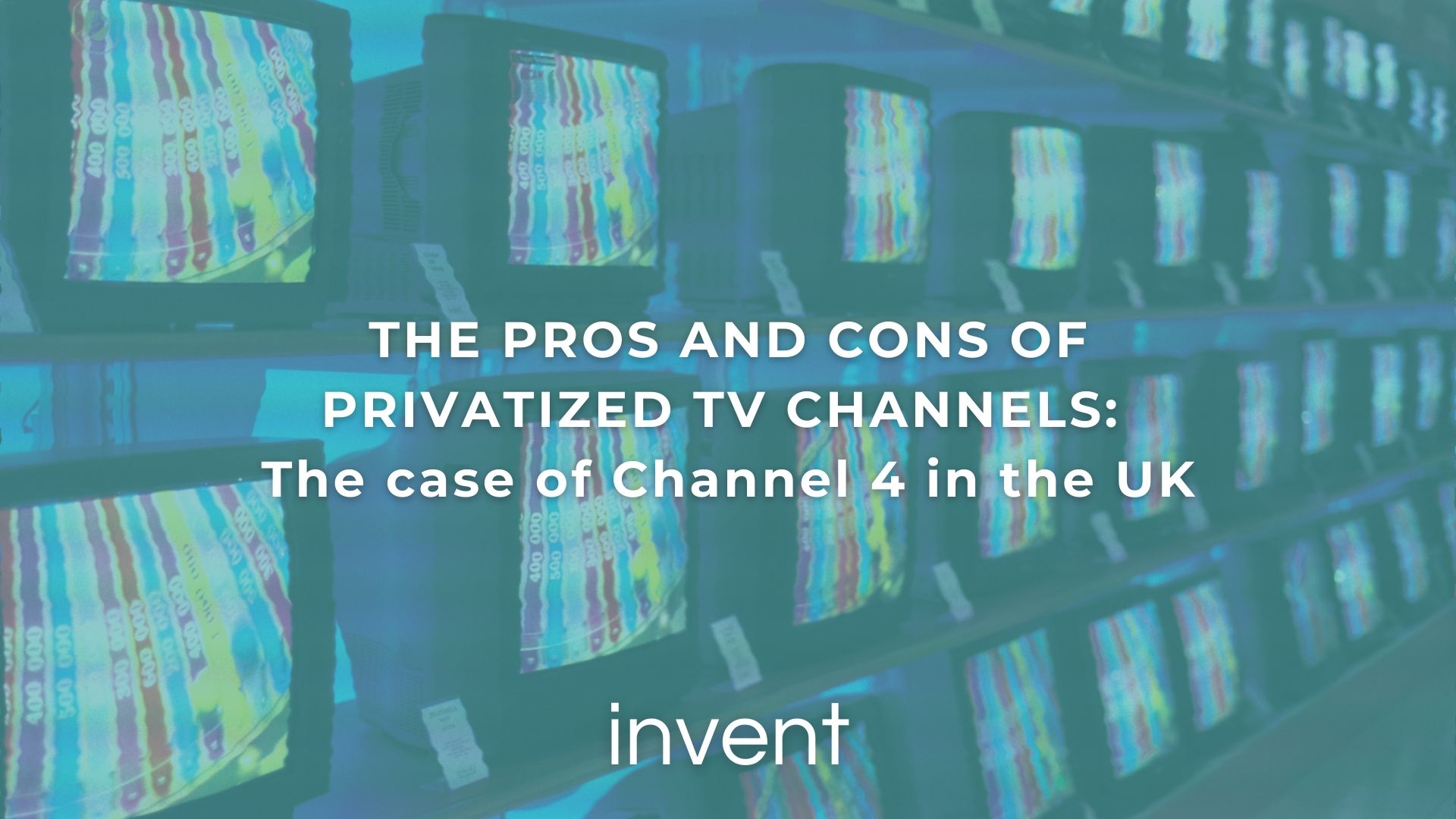 In the beginning of April 2022, the British government announced its plan to privatize the popular television channel, Channel 4. The channel is known for its critically acclaimed drama series, as well as beloved reality shows. It was launched in 1982 and has been operating as a government-owned broadcasting company, consisting of 12 channels in total. In contrast to the BBC, which is run by public funding, Channel 4's source of income has been advertising. Moreover, unlike other broadcasters, Channel 4 does not produce its own shows. Instead, they are made by independent production companies. The profit made by the channel is redirected to more TV programs.
The announcement led to lively offline and online conversations by people working in the culture sector, politicians, academics and the general audience (BBC, The Guardian, MEN). For instance, former culture secretary Jeremy Hunt stated: "Channel 4 provides competition to the BBC on what's called public service broadcasting – the kinds of programs that are not commercially viable – and I think it would be a shame to lose that" (BBC).
Those in favor of the decision state that the privatization of the channel could lead to the making of more money from selling rights to streaming services or broadcasters in other countries. It would also allow the channel to produce content of its own and sell it to other broadcasters (BBC). In contrast, those who oppose the privatization argue that this transition will jeopardize less "commercial" content, leading to more mainstream and less diverse television (BBC). As Armando Lannucci, vice president of the Royal Television Society wrote for The Guardian: "Why do they want to take a thriving, successful British industry, one that puts billions into the economy, and promotes British culture and values internationally – and cut it down? It doesn't make any business sense, and it's certainly not patriotic".

Examining INVENT's survey findings in the UK we find that more than 30% of participants deemed the use of public funding in domestic cultural production as only "slightly important". However, as Manchester Evening News reported today more than 300,000 people have already signed the petition against the privatization of Channel 4. As INVENT's team is currently embarking on tracking and analyzing online culture-related petitions with our data scraping taskforce, we will continue to study this heated debate and its outcomes.

Join The Conversation
And what about you? What do you think are the pros and cons of privatizing a successful TV channel?