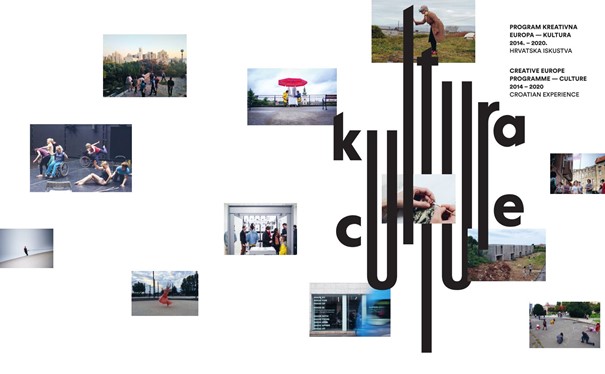 On the occasion of marking the end of the Creative Europe programme (2014 – 2020), the Croatian Desk of Creative Europe issued the publication "CREATIVE EUROPE (2014 – 2020): CROATIAN EXPERIENCES". The bilingual (Croatian and English) publication offers a basic analysis of Croatia's participation in the Creative Europe Culture sub-programme, providing the following highlighted information:
Between 2014 and 2020, 96 Croatian cultural institutions and organizations participated in a total of 167 different programmes (in all competition categories).
Croatian project partners were non-profit organizations (48%), public cultural institutions (30%), companies and sole proprietorships (21%), and public-civil partnership (1%).
The number of Croatian beneficiaries has moderately increased in the programme period.
While a certain increase in the number of partner organizations from all parts of Croatia has happened, partners were still mostly concentrated in Zagreb, Croatian capital.
The publication contains information on projects in which Croatian partners have participated for all programme categories (European Cooperation Projects, Literary Translation Projects, European Platforms and European Networks). It also includes a section on European initiatives and awards which highlights the appointment of the City of Rijeka as the European Capital of Culture for the year 2020.
In the publication, Croatian Minister of Culture and Media dr.sc. Nina Obuljen Koržinek posited that the Croatian cultural and creative sector has been 'strengthened through participation in this programme' which encourages 'openness, dialogue, partnerships and networking at the international level' (p.10). Despite the said 'strenghtening', the Minister also emphasized the great challenges faced in the final year of programme period with the COVID-19 pandemic and two very strong earthquakes that hit Croatia. Urban areas hit by the earthquakes (the city of Zagreb and towns of Sisak, Petrinja and Glina) have received high levels of damage, including significant damage to many cultural institutions.
The marking of the end of the Creative Europe programme cycle (2014 – 2020) in Croatia also featured workshops and presentations about the priorities of the programme and beneficiaries' experiences, as well as the announcement of the new programme cycle (2021 – 2027).
The publication "CREATIVE EUROPE (2014 – 2020): CROATIAN EXPERIENCES" is available here.
Comments are closed.