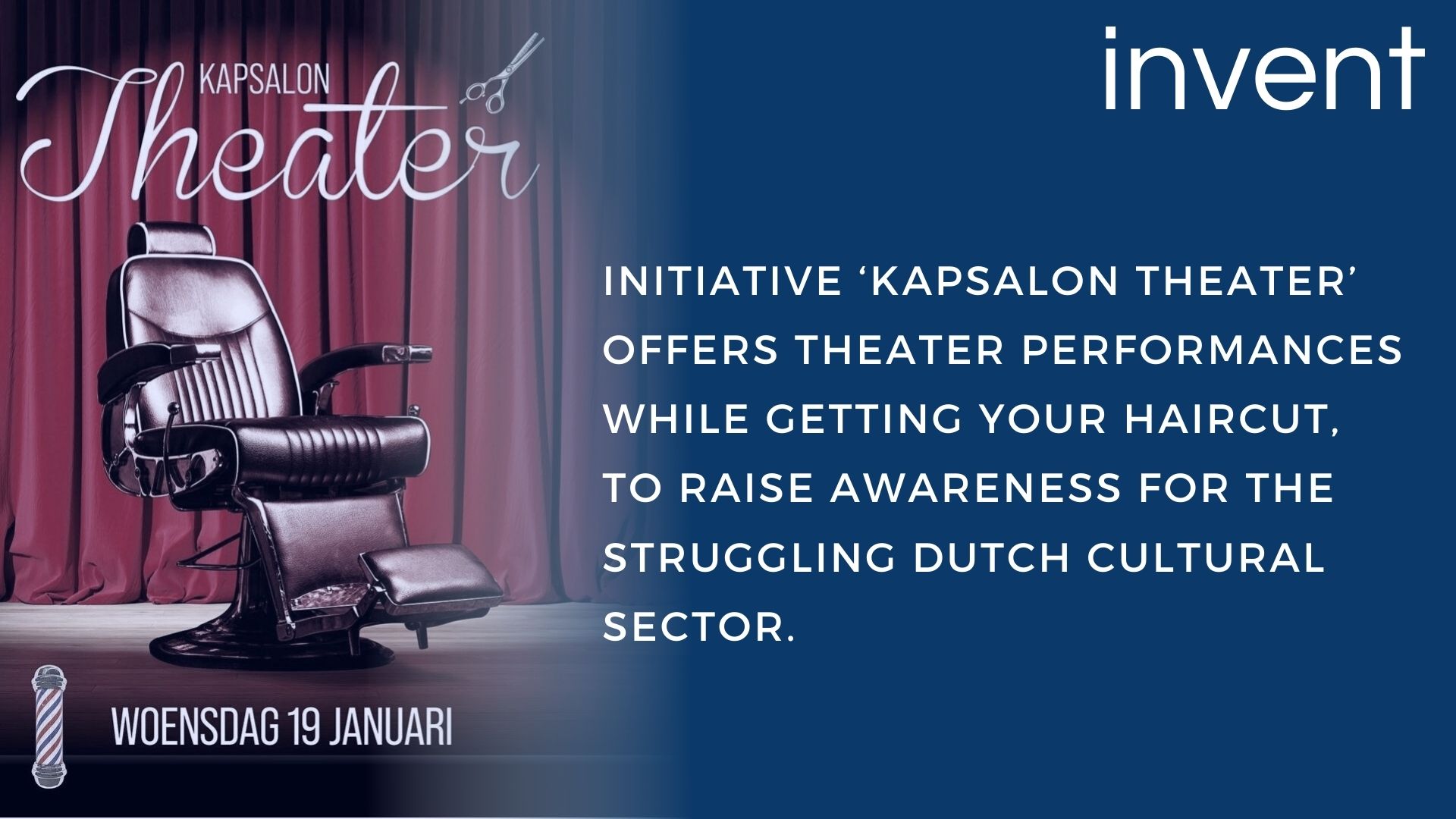 After a month of 'heavy lockdown', last week Friday the Dutch government announced that it was once again possible for certain sectors to open up with Covid safety precautions set in place. Many people were pleased as this would mean that services like hairdressers and nail salons would open their doors again; however, theaters and other cultural venues remain closed for any visitors. In response, the Kapsalon Theater (Hairdressers Theater) has been initiated as a form of peaceful protest.

To raise awareness for the impact a prolonged lockdown has on the struggling cultural sector, the initiative transformed theaters into large-scale venues where people can take a seat in hairdressers chairs, get their hair cut, all the while enjoying a theater performance. On January 19th, over 70 theaters across the Netherlands joined the initiative and hosted numerous performances including those by well-known Dutch comedians.

This initiative is not just a cleverly devised demonstration against the prolonged Covid-19 restrictions, but also an illustration of the innovation and resilience the cultural sector has had to resort to, to keep the sector, and the jobs of many who work within it, alive.